The animals used in these industries must engage in vigorous exercises and activities and require specified feed to sustain energy. The market is segmented by type into proteins, minerals, vitamins, and energy ingredients, with protein occupying the largest market share. These ingredients are majorly fed to animals to improve their stamina and muscle, so that they give tough competition to the opponent. Horse feed is the most widely used type in terms of consumption due to use by the horse race industry. Dog game feed is the second leading animal type in terms of consumption due to the popular use of dogs in hunting, racing, and dog shows.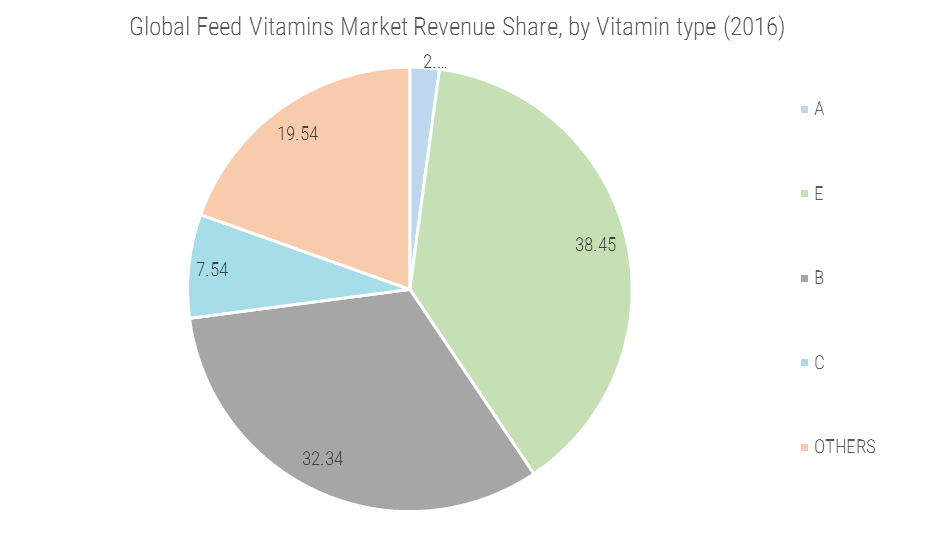 Source: Mordor Intelligence Analysis
Growing Popularity of Animal Sports
Popular forms of animal sports and entertainment are racing, fighting, hunting, and animal shows. Racing is the most popular form of animal-related sport across the world, especially horse racing and dogsled racing. Horse racing is of great economic interest as a major part of the sport relies on the gambling associated with it. In 2008, the gambling from horse races generated a worldwide market worth around USD 138 billion. The various forms of horse racing include flat racing, jump racing, harness racing, and endurance racing. Various types of breeds are used for the various kinds of races. The most common types of breeds used in horse racing include thoroughbred, Arabian horse, and quarter horse. Each of these breeds has a different nutritional requirement. The common base of the feed used for all types of race horses is forages such as legumes and grasses, while secondary concentrates such as grains, pellets, and supplements vary. Moreover, race horses require higher concentrations of quality protein and minerals to provide the energy expended during rigorous activities and sports. For this reason, specialized game feed for equine sports has the highest market share.
Another popular form of racing is dogsled racing, which dates to the 19th century in the United States, and is a popular form of racing in the colder regions of North America. Unlike dog feed used for sedentary household dogs, sled race dogs have specialized nutritional needs. The higher activity by these dogs requires the feed to have higher protein to provide essential amino acids, such as valine, histidine, tryptophan, and methionine, for muscle condition, tissue repair, and hormone synthesis. These dogs also expend more calories, and as a result, require more fats and carbohydrates than household pet dogs. Dogs are also the main animal species used for hunting and animal shows. While hunting dogs have similar nutritional requirements to sled race dogs, the main appeal of show dogs is their appearance, and so the focus is on the fur of the animal. Dog feed used for dog shows contains a high level of protein and amino acids to maintain a top-quality coat.
In many South Asian countries, such as India and the Philippines, cockfights are firmly ingrained in the culture. Moreover, bullfighting is legal as a traditional spectacle in Spain, Portugal, parts of southern France, and some Latin American countries (Mexico, Colombia, Ecuador, Venezuela, and Peru). Game feed for fighting sports such as cockfighting and bullfighting, therefore, sees market potential, despite the banning of animal fighting in many countries.
Increased Concern for Animal Rights and Protection
The practice of using animals for entertainment is a long standing tradition in many cultures. Some of the animal sports for entertainment are racing, fighting, hunting, and animal shows. However, the increased anthropomorphization of animals has created awareness among the people across the world to treat animals with more care and concern. Other than well-known animal rights organizations such as PETA and the Humane Society, in recent years, there have been organizations that specifically work to bring awareness to the use of animals for sport and entertainment.
Limitations on animal sport have been enacted in several parts of the world. Certain animal sports, such as bullfighting and cockfighting, remain legal under varying degrees of control in certain parts of the world. Moreover, many organizations, such as PETA, are fighting to ban horseracing and animal entertainment shows such as dog shows. This negatively impacts the market growth for game feed, which completely relies on these sports.
Key Developments in the Market:
November 2017: Purina Animal Nutrition is replacing one of its St. Joseph facilities with an updated 170,000-square-foot animal feed manufacturing plant.
August 2017: Cargill Inc. plans to buy Southern States Cooperative Inc.'s animal feed business, a move that expands its presence in the southern and eastern United States.
Major Players – Cargill, ForFarmers, A-One, WES Enterprises, and Wendland's, among others.
Reasons to Purchase the Report
Study on the adoption of commercial game feed in developed regions and its effects on the horse race industry
Analyzing various perspectives of the market with the help of Porter's five forces analysis
Study on the players expected to dominate the market during the forecast period
Study on the region expected to witness fastest growth during the forecast period
Identify the latest developments, market shares, and strategies employed by the major market players
3 month analyst support, along with the Market Estimate sheet (in Excel)
Customization of the Report
This report can be customized to meet the desired requirements. Please connect with our analyst, who will ensure you get a report that suits your needs.