The global fabric filter market is in growing phase on account of increasing focus on curbing environmental emissions, globally. The emissions from industries contain wide range of dust particles that causes adverse effect to the atmosphere. In recent years, the governments across the world have focused on addressing the concerns associated with environment, which has resulted in more stringent environmental and emissions norms for industrial sector. The increased requirement of air quality control systems have led to growing focus on development of products in order to meet the requirement of more effective fabric filters. Moreover, the industrial sector is in growing phase with rapid industrialization in regions, such as Asia Pacific and Africa. Fabric filter of pulse jet type accounts for major share owing to technological benefits associate with the same. The pulse jet type of fabric filter has the ability to reduce the bag house size and investment due to lesser fabric use.
Stringent Air Quality Control Regulations is Driving the Market
Globally, the increasing awareness about clean environment is providing a huge impetus to fabric filters market. Policies and investments in the power generation and other industries are expected to reduce critical sources of urban outdoor air pollution. The World Bank is entering into partnerships with developed and developing nations to reduce pollution, implement proper waste management, improve water and air quality, and promote clean development for healthier lives and better economic opportunity. During 2009-2016, the World Bank commitments (IBRD/IDA) to pollution management and environmental health totaled to more than USD 7 billion.
Asia-Pacific Region Occupies Highest Market Share
Asia Pacific region has highest share in fabric filter market, owing to huge investments made in development of industries in the region. The industries, such as chemical, steel, etc. are witnessing huge growth in developing economies, such as China and India. The region is witnessing huge development of petrochemicals and refinery infrastructure on account of government led initiatives in the region to bolster manufacturing sector, which is a big boost for fabric filter market in Asia Pacific region.
China to Dominate the Market
China is the largest producer of steel in the world and it accounts for around 50% of global steel production. The robust industrial infrastructure in the country offers huge opportunities for fabric filter market growth. Moreover, china being a party to Paris climate agreement has taken initiatives to accomplish the targets associated with the agreement. The massive industrial infrastructure in the country and commitment to tackle environmental concerns will promulgate the fabric filter market in China.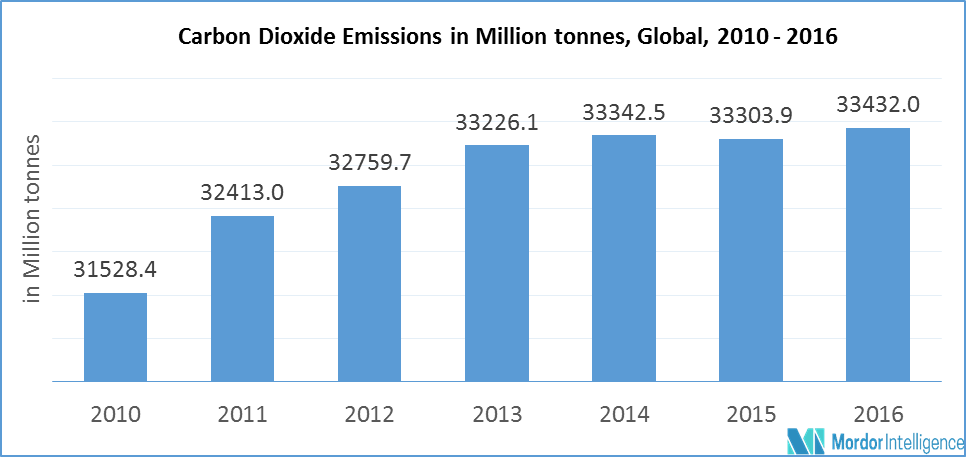 Key Developments in the Market
December 2017: Parker Hannifin launched the "Parker Energy Saving Calculator" a new online application tool that enables users to compare independently validated compressed air filters
October 2017: Donaldson Company, Inc. introduced Packaged Downflo Evolution (DFEP) dust collector which is a complete system for collecting industrial dust and fumes
Major Players: Nederman Corporation Inc., Pall Corporation, Siemens AG, Affinia group, Donaldson Company, Cummins, Clarcor Inc., Parker-Hannifen Corporation, Hamon Corporation, Babcock & Wilcox, Mitsubishi Hitachi Power Systems, Ltd., among others.
Reasons to Purchase this Report
Current and future fabric filter market outlook in the developed and emerging markets
Analyzing various perspectives of the market with the help of Porter's five forces analysis
The segment that is expected to dominate the market
Regions that are expected to witness fastest growth during the forecast period
Identify the latest developments and strategies employed by the major market players
3-month analyst support, along with the Market Estimate sheet in excel
Customization of the Report
This report can be customized to meet your requirements. Please connect with our representative, who will ensure you get a report that suits your needs
1. Executive Summary
2. Research Methodology
3. Market Overview
3.1 Introduction
3.2 Market Size and Demand Forecast until 2023
3.3 Recent Trends and Developments
4. Market Dynamics
4.1 Drivers
4.2 Restraints
4.3 Opportunities
5. Supply Chain Analysis
6. Industry Attractiveness - Porter's Five Forces Analysis
6.1 Bargaining Power of Suppliers
6.2 Bargaining Power of Consumers
6.3 Threat of New Entrants
6.4 Threat of Substitutes
6.5 Competitive Rivalry
7. Regional Market Analysis (Overview, Market Size, and Demand Forecast until 2023)
7.1 North America
7.1.1 United States
7.1.2 Canada
7.1.3 Rest of North America
7.2 Europe
7.2.1 Germany
7.2.2 United Kingdom
7.2.3 France
7.2.4 Rest of Europe
7.3 Asia-Pacific
7.3.1 China
7.3.2 India
7.5.4 Rest of of Asia-Pacific
7.4 South America
7.4.1 Brazil
7.4.2 Argentina
7.4.3 Rest of South America
7.5 Middle East & Africa
7.5.1 United Arab Emirates
7.5.2 Saudi Arabia
7.5.3 South Africa
7.5.4 Egypt
7.5.5 Rest of Middle East & Africa
8. Market Segmentation and Analysis, by Type (Overview, Market Size, and Demand Forecast until 2023)
8.1 Pulse Jet
8.2 Reverse Gas
8.3 Others
9. Market Segmentation and Analysis, by End-user (Overview, Market Size, and Demand Forecast until 2023)
9.1 Power Generation
9.2 Chemicals
9.3 Pharmaceuticals
9.4 Steel
9.5 Others
10. Key Company Analysis* (Overview, Products & Services, Financials**, Recent Development, and Analyst View)
10.1 Nederman Corporation Inc.
10.2 Pall Corporation
10.3 Siemens AG
10.4 Affinia group
10.5 Donaldson Company
10.6 Cummins
10.7 Clarcor Inc
10.8 Parker-Hannifen Corporation
10.9 Hamon Corporation
10.10 Babcock & Wilcox
10.11 Mitsubishi Hitachi Power Systems, Ltd.
11. Competitive Landscape
11.1 Mergers and Acquisitions
11.2 Joint Ventures, Collaborations, and Agreements
11.3 Strategies Adopted by Leading Players
12. Appendix
12.1 Contact Us
12.2 Disclaimer
*List not Exhaustive
**Subject to availability on public domain